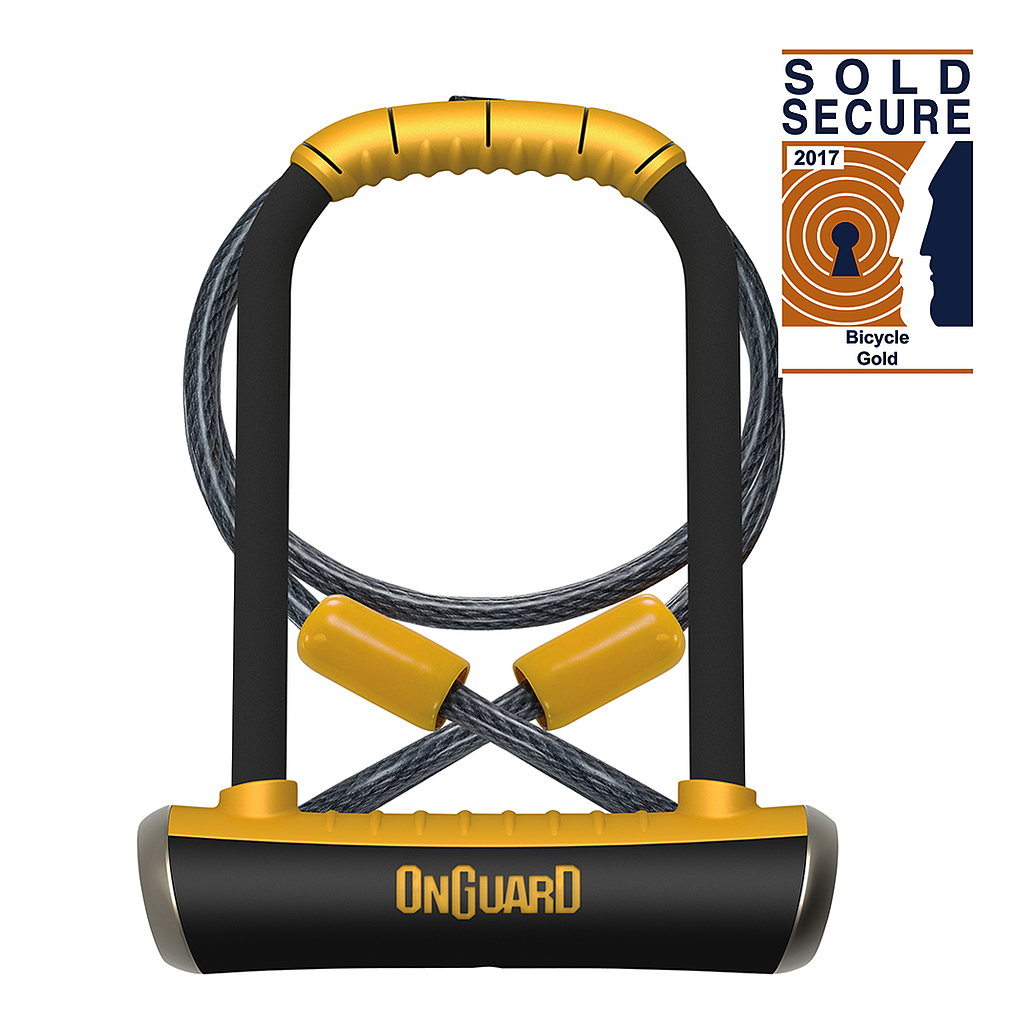 ONGUARD
Code:
LK8005
**ON GUARD PITBULL U-LOCK + CABLE 115MM x 230MM x 14MM
PitBull STD double-teamed with 4 foot fullycoated, braided steel cable allows user toleave front wheel on bike and extra lockingversatility. Superior protection for medium to high crimeareas. X4P Quattro Locking Mechanism forfour-sided protection. Hefty 14mm (0.55)hardened steel TriRadius shackle resistscutting, prying and jacking while providingmore internal space for locking versatility.
New crossbar and shackle coatings protectfinishes. provide increased locking versatilityfor securing bicycles and scooters.
Shackle dimensions: 115mm x 230mm x 14mm (W x H x Diam)
Cable dimensions: 120cm x 10mm
Key Features:
All-metal end caps provide additionalprotection against hits and drops

Automatic keyway covers

helps seallock internals against the elements

Includes 5 laser cut keys, 1 with

LED micro torch

Weather resistant keyway